These two blonde rushes are here trying to get into this sorority today but they have a HUGE surprise waiting for them. The sisters found their Boyfriends and Ex-boyfriends and brought them in to see how these girls fuck!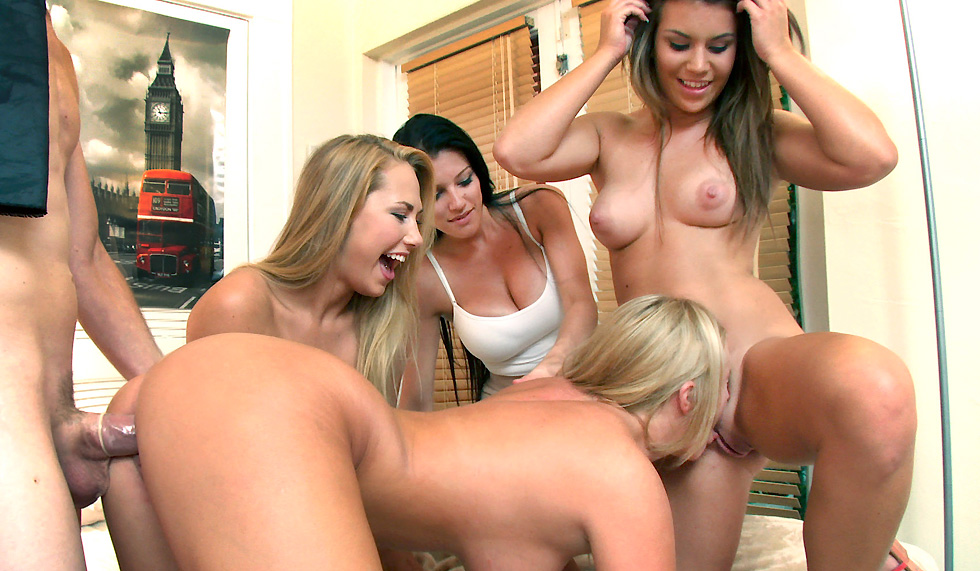 They want to see if they have what it takes to get into this sorority, so they torture them by making them watch as their boyfriends get their dicks sucked and then fuck the sisters, before taking their turn on their men while the sisters watch.
These girls were PISSED and balling having their boyfriends there, it was pretty brutal but the guys definetly enjoyed it!.